Teacher / Lecturer for preparatory programs (m/f/d)
»
I
starting in August / September
I
I
I
COMPANY DESCRIPTION
Our client is an international educational pre-degree programs provider at a new location in Bremen-Nord starting in summer 2021. The pre-degree programs provide preparatory studies for international students as part of integrated bachelor's of the University. They contain a mixture of academic modules relevant to students' chosen degree subjects and courses aimed at developing the students' English language and study skills.
Teacher / Lecturer for preparatory programs (m/f/d) deliver lessons that prepare students fully (academically and independently) for participation in the first year of their university programs. The lessons adopt an interactive, student-centered approach that makes full use of the latest technology in order to provide students with a varied, lively and purposeful experience. The foundation year program provided at this location focuses on a holistic approach, thus the students' academic and personal growth is supported by teachers and full-time staff at the University.
You can expect a dynamic and international environment in an attractive location. If you are interested in the field of higher education, have your own teaching experience and speak fluent English, we look forward to receiving your application for the teaching position as Teacher / Lecturer for preparatory programs (m/f/d). We are looking for teachers for special fields of study with a weekly number of lessons (on campus!) of  up to 10 hours (freelancer positions).
Please submit your application as a Teacher / Lecturer for preparatory programs (m/f/d) in English and along with your earliest possible starting date.
YOUR TASKS
As a Teacher / Lecturer for preparatory programs (m/f/d) you will take on the following tasks & responsibilities:
deliver academic subject specific modules in one or various academic programs offered at the international college, such as: 
Business & Social Sciences /  Computer sciences and Industrial Engineering / Natural sciences
Subject specific modules within these fields of study are as follows: Mathematics / Computer Science / SAT Test Preparation
provide academic support for students 
develop and maintain an encouraging classroom environment 
Select, prepare and use teaching and learning materials appropriate for international students 
populate the VLE (Moodle) with relevant materials for students to access;
assess students throughout their modules
provide detailed oral and written feedback to students and other stakeholders
Carry out administrative and record-keeping tasks 
act as academic advisors for students in your field of expertise to advise them on study direction 
YOUR PROFILE
The following requirements must be met for this position:
a completed qualification in teaching plus teaching experience (in relevant subject areas) is desired (do not need to be a German teaching qualification) OR
a completed bachelor's degree & post-grad degree or equivalent professional qualification (in a subject area relevant to the academic programs offered)
at least 3 years relevant teaching experience at A-Level at international Foundation, undergraduate or postgraduate Level
Experience in dealing with modern media in education
fluent written and spoken English (preferably native speaker)
Ability to work in a team
independent way of working
Empathy for young international students
Passion for education
Commitment to the development of the college
Submission of a current valid police clearance certificate (will only be required in the later process)
an indefinite work permit for Germany is required
WE OFFER
an attractive teaching job in an international environment on campus in Bremen-Grohn
an individual contract as a freelancer
ABOUT US
PENSUM is one of the leading providers of recruitment agencies in the Bremen area, and has been since 1999. We offer you contact with successful and high-growth companies in the Bremen region and provide jobs with attractive career opportunities. In addition, we advise you at all times in all phases of employment. The way in which a new employee is hired always leads via temporary employment to direct hiring. Due to our many years of experience, you have come to the right place at PENSUM, personally and professionally!
For further questions about the job offer, we are also available by phone.
Ähnliche Jobs
Aktuell keine ähnlichen Jobs verfügbar. Gernen können Sie sich hier initiativ bewerben
Initiativbewerbung Schnell und Online bewerben
Ist der passende Job nicht dabei? Dann freuen wir uns natürlich auch über Ihre Initiativbewerbung.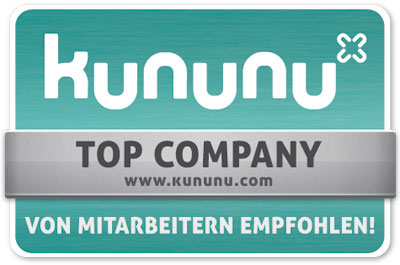 Ansprechpartner Direkt und persönlich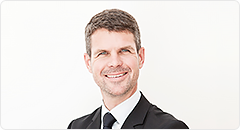 Sven Janßen Geschäftsführer
0421 - 620 320 0